(This page contains affiliate links. OGR may receive compensation if you click a link and make a purchase.)
The classic cat eyeglasses style from the late 50's and 60's is back! (Did it ever really go away?)
The reason these glasses seem to attract a lot of attention lately is their obvious feminine element. The outer frame of every cat eyeglasses is pointed upwards, which gives them this amazingly interesting cat eye look. The shape draws attention to a woman's eyes and gives her an attractive uplift on the outer edges of her eyes and face.
Today, we've put together a selection of cat eyeglasses with and without prescription that fashionistas love and would pick any day! Now it is your turn – pick the best cat eyeglasses for yourself, or perhaps a friend or family member.
Best Prescription Cat Eye Glasses
DECO Black Gray
This super-affordable pair from EyeBuyDirect can make a sexy librarian out of anyone! With it's plaid patterning on the browline and temple arms, the subtle cat eye slope makes this pair a winning combo of style and smarts.

Louise Rose Water
With its simple yet very interesting design, these glasses are the dream of every lady out there. The light colored frames and elegant design make these glasses one of our top picks at a very reasonable price. Very comfortable and utterly sophisticated!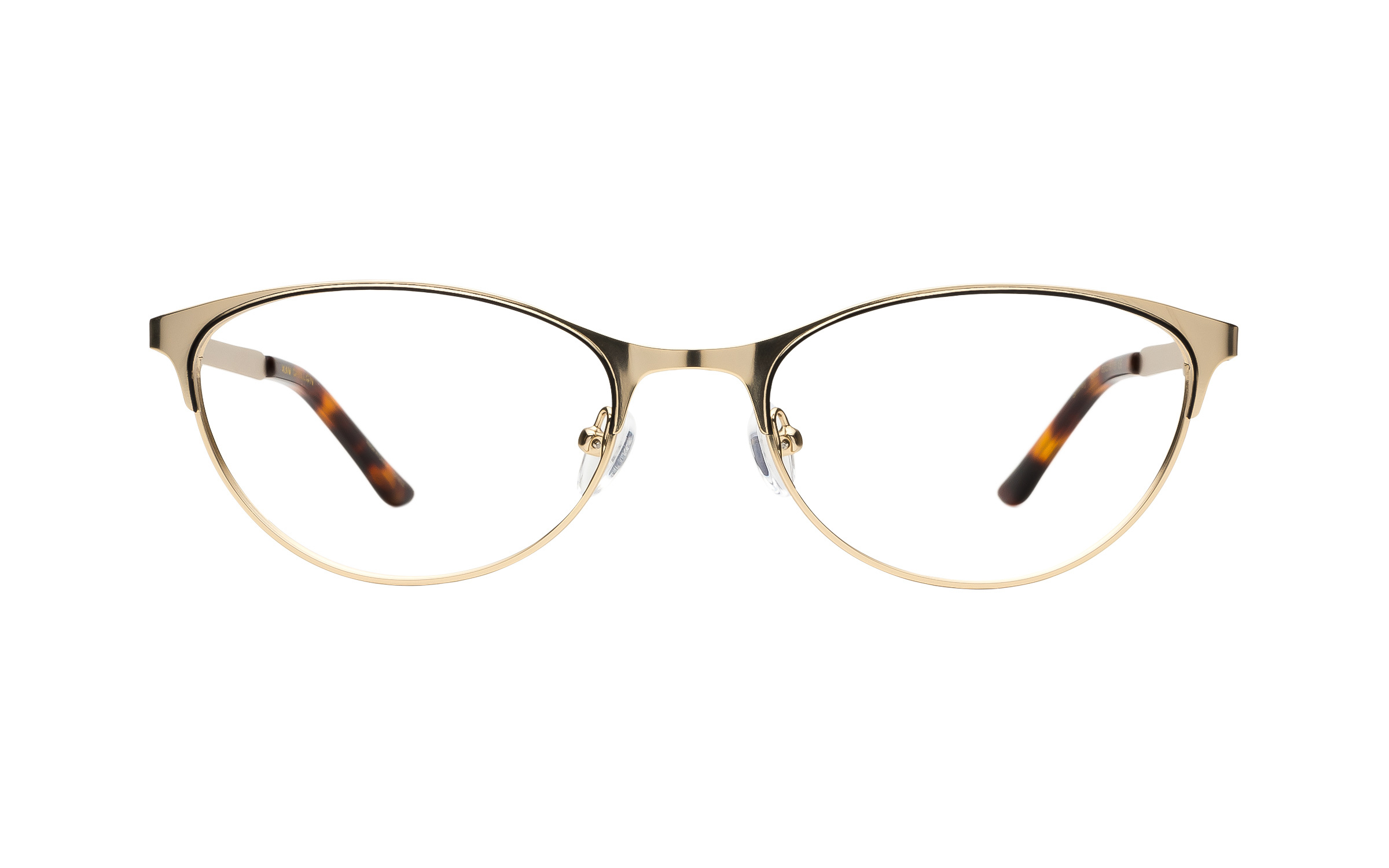 Kam Dhillon Shirley
An elegant metal cat eye, this sultry yet charming frame brings the focus to your eyes for all the right reasons. It has adjustable nosepads that cater to a wide range of nose shapes and sizes, though the frame itself is best suited for narrower faces. It's also eligible for both progressive and Rx lenses to boot.




Daisy Cardinal Crystal
If you're looking for a slender, soft frame which highlights your eyes, the Daisy is right up your alley. These glasses are actually a very smart buy. Daisy frames are hand polished with a German wax and will fit to a multitude of face shapes. The subtle cat eye uplift makes it elegant and timeless. Also comes in a wider or narrower fit for all face sizes, in addition to other colors.

Jean Cat Eye
If you're a fancy gal on a budget, this is the pick for you. The Jean Cat Eye in red has a pretty floral print around the outer edge that gives it a bit of oomph and pizzazz. Large lenses gives you full vision coverage all around, and it's comfortable and lightweight to boot.


Audrey Blue Ocean
If you're into the retro look, have we got a cat frame for you. The Audrey by Vint & York is an absolute stunner with it's blue marbled lenses and gold browbridge plus temple arms. Perfect for medium to wider faces, it's made of a lightweight stainless steel and the price even includes single-vision Rx lenses to boot! 

Ray-Ban Nina
So you want to make a statement? Ray-Ban's gorgeous Nina will do the trick. It's a tortoiseshell frame with bright red temples that will make heads turn. Single-vision Rx polycarbonate lenses and a case are included, as well as lightning-fast 2-day shipping.
Vogue VO2998
Looking for something a little different but still "catty"? Vogue VO2998 is a great option in a clear crystal with dark tortoise temple arms.  You'll be in vogue for sure with this pair, and at this price.

Tory Burch TY2060
Tory Burch band is known for amazingly designed cat eye glasses – we bring you one of our favorite picks! These glasses are for a lady who likes to keep the attention on her eyes and be a little bit different than everyone else. Very comfortable, durable and trendy, these glasses come in three different colors and all of them are truly stunning!

Best Cat Eye Sunglasses
Petra in Tortoise
So you want to be the cat's meow, but don't want to pay an arm and a leg? Well, then the Petra in tortoise with amber lenses is just the pair for you. It comes with polarized lenses and 99% UVA/UVB sun protection. At less than $15 (!), this one can't be beat.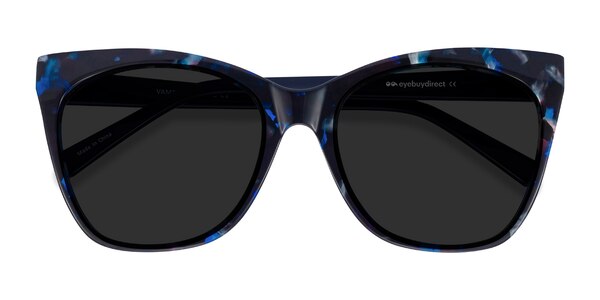 Vamp in Blue Floral
Cat eye sunglasses are all about the oversize va-va voom. The Vamp in Blue Floral is a good example, with a wide fit that covers nearly half your face! It's fashionably trendy, but they're also great for those mornings when you haven't put your face on yet and need to head to the store for milk.
Hvar Panthera
For a California-dreamin' cat eye, look no further than Maho Shades' so-cool-it's-hot Hvar Panthera. It's ultra-chic, 100% UVA/UVB-blocking polarized lenses are eye-catching in a mirrored blue-lagoon color. Best of all, they come with a lifetime warranty, so you can have a little peace of mind if they get banged up.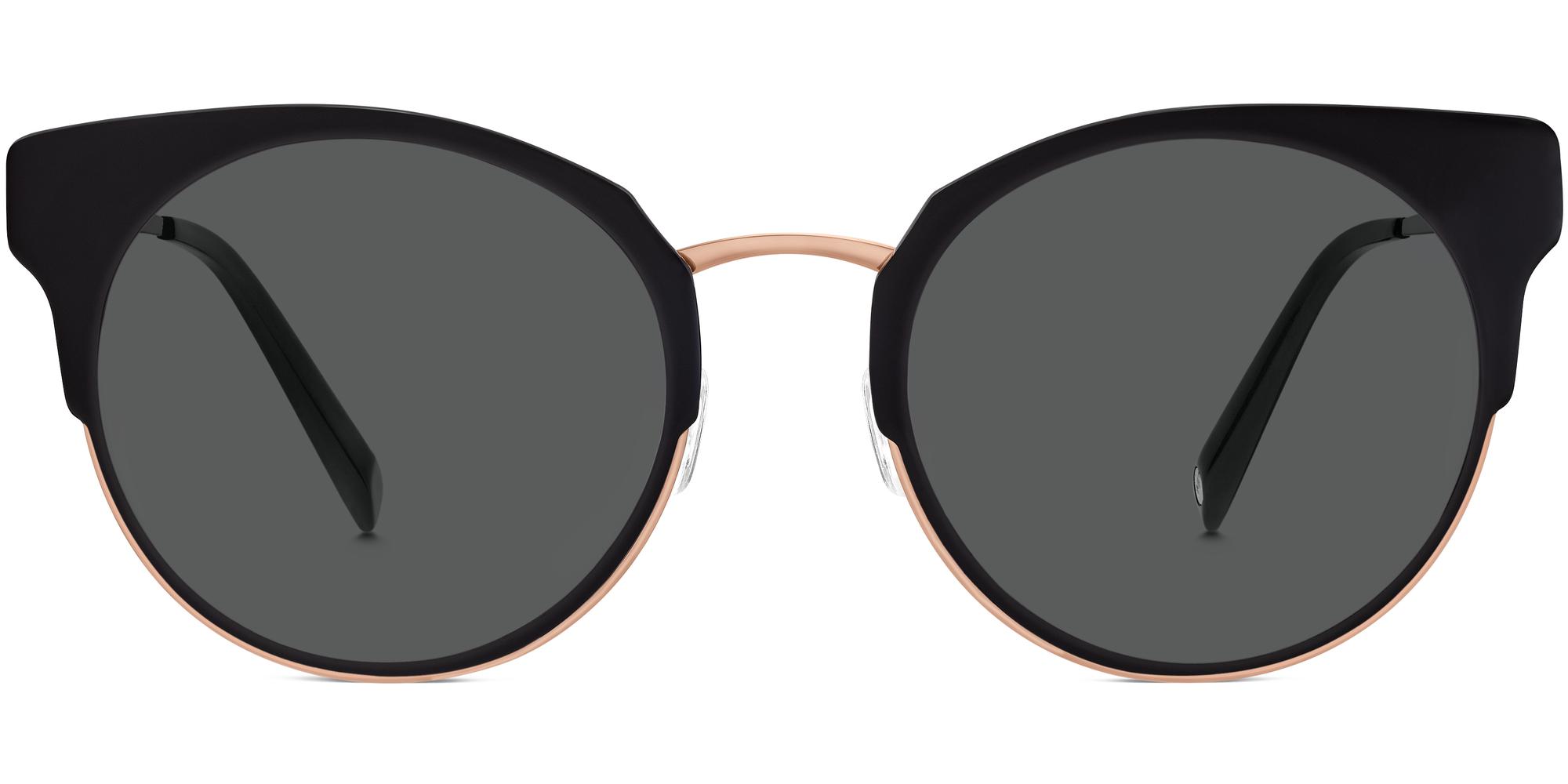 Cleo Jet Black with Rose Gold
The Cleo does a little trick with it's cat-eye look. You see, the rose gold stainless steel is actually a round frame, but it's overlaid with a black lens that wings out at the upper corners to create the classic cat eye. It's a sophisticated number, and it comes with adjustable nosepads for a perfect fit.

Tom Ford FT0652 14Z
If you're looking for a semi-rimless frame, this Tom Ford pair with pink mirrored lenses may be just the thing for you. Exquisitely made and styled, you also get peace of mind with it's 2-year warranty.

Muse Lafayette
Everyone's eyes will be on you if you wear these shades that have that look of timeless elegance and sophistication. The heavy browline is balanced out by a barely-there bottom rim. It also has nosepads for a more secure fit. Just know that it comes in a large size, so it's not for petite faces.

Elissa in Stone with Polished Gold
Do you always get excited when you see sunglasses with huge frames in the store? If so, this pair is the perfect choice for you. This oversize number covers your eyebrows down to the base of your nose, so get ready for some serious shade. It's great for broad, wide faces, and you can also get them with Rx lenses. 
Roberto Cavalli RC 1125
This stunner is the whole feline package wrapped up in one – fashionable purple lenses with a coy digital pattern browline. It's both eye-catching and elegant, as well as lightweight with exquisite detailing in the rose gold frame. Nosepads ensure a snug fit and it has flexible hinges for easy wear.